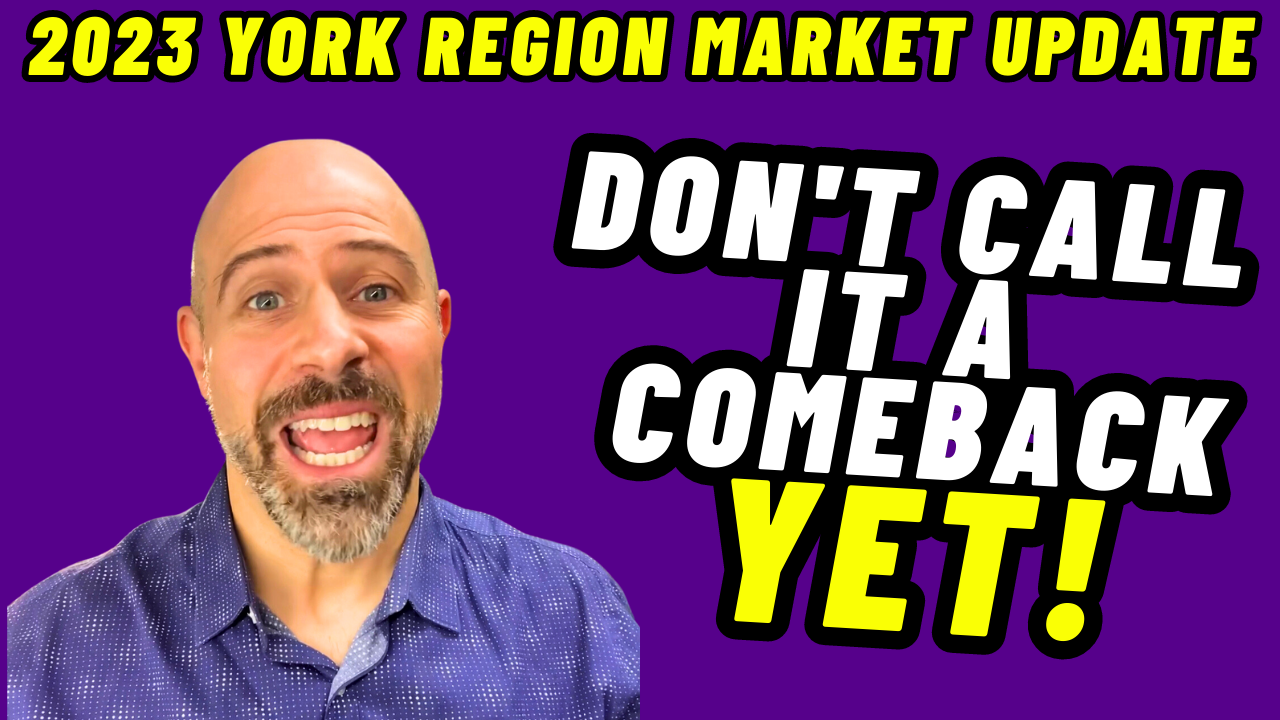 Is York Region real estate market booming? Is buyer demand on the rise? Why is home inventory low? In this video, we'll explore the latest headlines and market update for April 2023, breaking down the sales volume, average sales price, days on market, and active listings year over year and month over month.
https://youtu.be/LBm2jPOWbHY
So why is buyer demand increasing in York Region? One factor is the Bank of Canada has halted increase rate hikes giving buyers more confidence and certainty. Also another factor is inflation keeps trending downward. However, with demand on the rise, inventory is becoming a concern. There simply aren't enough quality homes on the market to meet the needs of all the buyers looking to purchase in York Region. This has led to some multiple offer situations and some homes selling for above asking price. Despite the inventory challenges, the York Region real estate market saw an increase in sales volume and average sales price in April 2023 compared to the previous month. Days on market also decreased, indicating that homes are selling at a quicker pace. For those looking to sell their homes in Toronto or Vaughan, the market continues to rebound, which can present an opportunity to get top dollar for certain homes. However, it's important to work with a real estate agent who understands the market trends and can help you price your home appropriately for the current conditions.
https://youtu.be/LBm2jPOWbHY
Overall, the York Region real estate market is balanced, and it's important for buyers and sellers alike to stay on top of the latest trends and information. Whether you're looking to buy or sell in Toronto, Vaughan, or another area in the region, understanding the market conditions and working with a knowledgeable agent can help you achieve your goals. Thanks for watching!
https://youtu.be/LBm2jPOWbHY