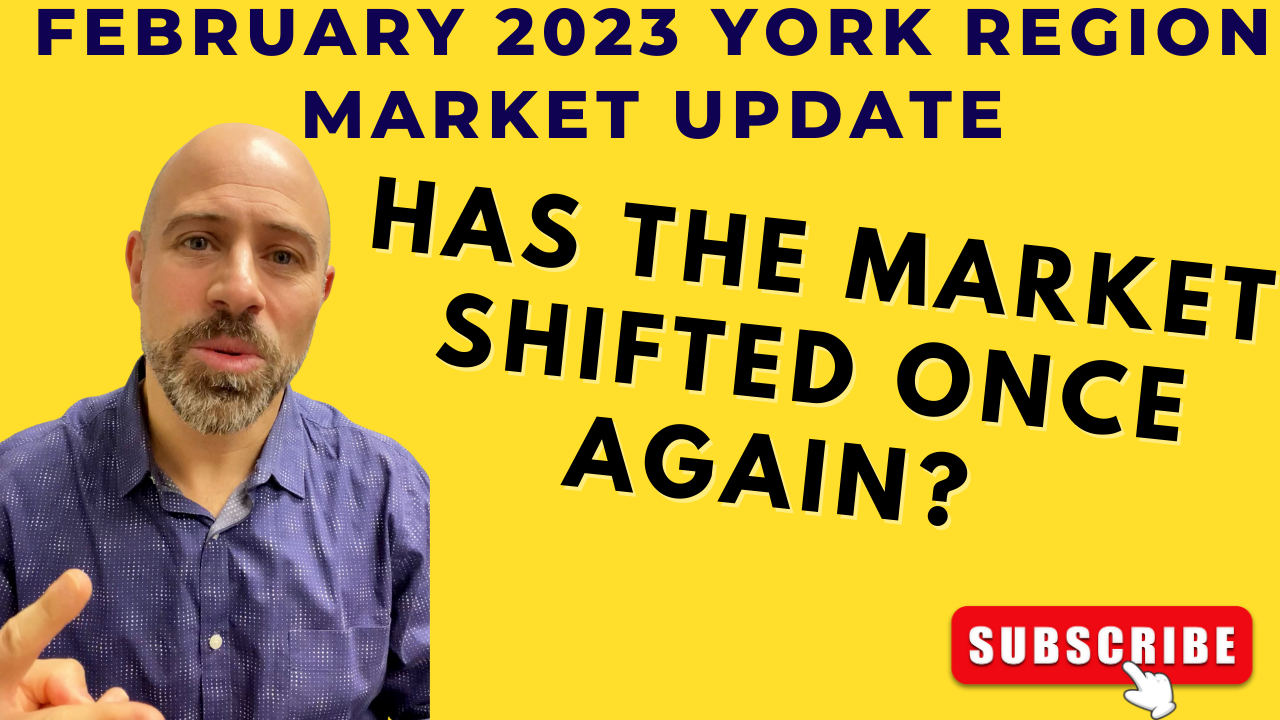 Has The Market Shifted Once Again? York Region's Real Estate Market Increased Month Over Month in February 2023 Find Out What's Driving the Surge
Watch The Video To Find Out.
https://youtu.be/JCz8gIh-06Q
In This Video We Break Down Headlines & The Market Update For York Region for February 2023.
We Talk About Sales Volume, Average Sales Price, Days On Market And Active Listings YOY and MOM
Buyers are still being very picky and want a deal... even though buyer confidence is up a bit after the last rake hike announcement
If you are seller... analyze your unique situation and see if you need to sell... If you do...
It is best to try to get your home on the market as fast as you can... You have less competition right now.
Don't rush it...Marketing and List Price matters even more now...
You want your home to standout from the competition
Your home needs to be showroom ready to sell
I expect to see more inventory come on the marker over the next few weeks and months
In summary, it is imperative to know what is happening in the market on daily and weekly basis.
This is why keeping informed matters.