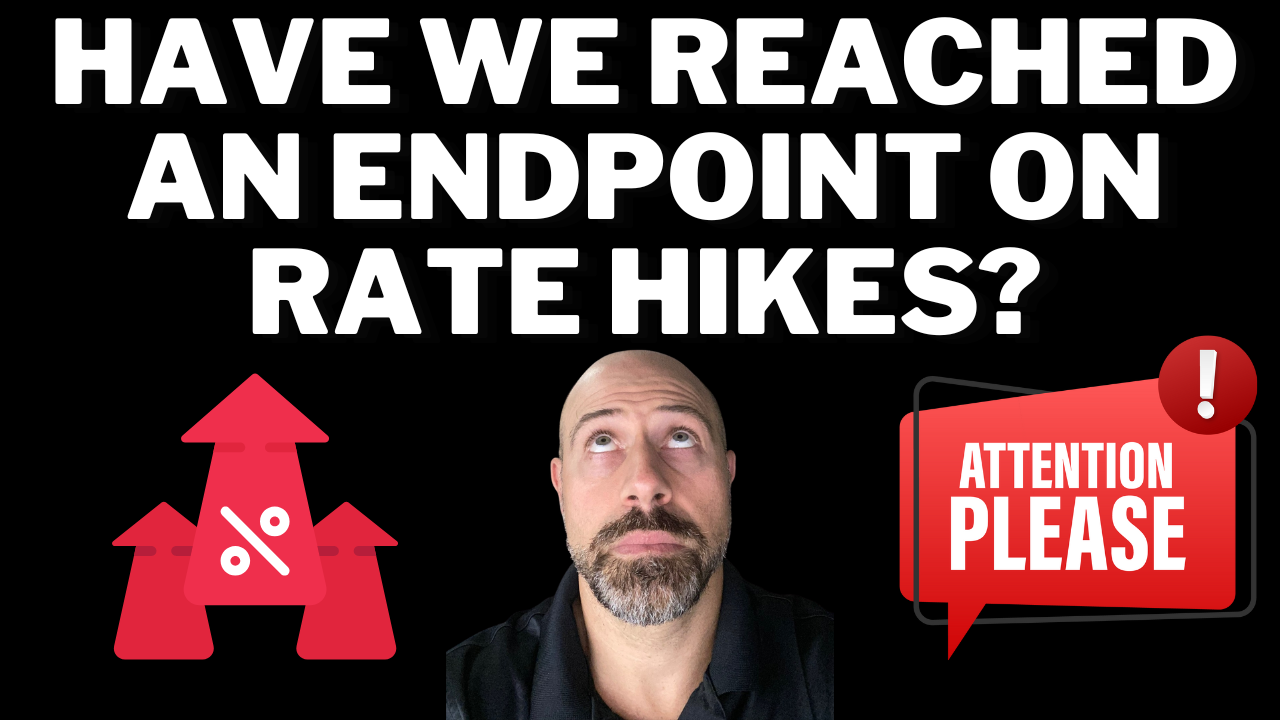 Have We Reached An Endpoint On Rate Hikes?
 
Maybe Yes or Maybe Not...
 
Watch The Video To Learn More

 
https://youtu.be/XxNDql1_GZY
The BoC (Bank of Canada) raised its key policy rate by 25 basis points to 4.5 per cent – the highest level in 15 years.
The BoC indicated it would pause it's hiking cycle if economic conditions remain stable, as it pursues its goal of bringing decades-high inflation back to a target level of two per cent.
The BoC, of course, will keep its options open, because I think what [it] would like to see is that you and I are feeling secure
BoC difficult situation in which they have to tell you they are done without telling you they are done – to keep us guessing • The BoC projections for economic growth is a bit optimistic for 2023 and 2024 in my opinion. Time will tell…
The interest-rate hang over is starting to kind of ease, but it doesn't mean that the discomfort and pressure is not there • Interest rates will not be rising from this point does not mean that the pressure will not be there because it's working with a lag effect.
Supply in GTA still remains low the expectation more is on the horizon over the next few months.
1.1M fixed mortgages are up for renewal in 2023.
These people are paying between 2.39% to 2.49% and will go to 5 to 6 This 2 to 2.5 times to cover their mortgages amounts on disposal income
Hit the Subscribe Button for more videos!
Don't forget to stay connected with us on Social Media!
Website: www.jwrealestate.ca